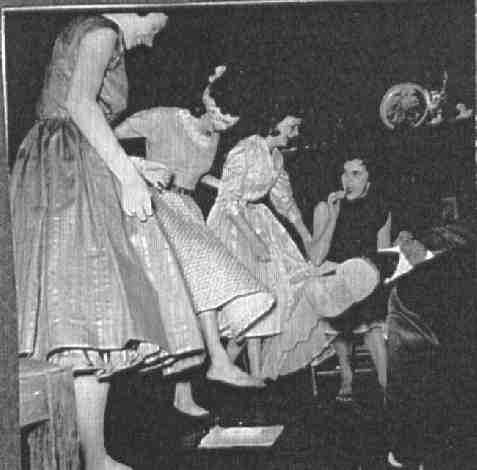 Ellen Jahnsen's birthday party, 1957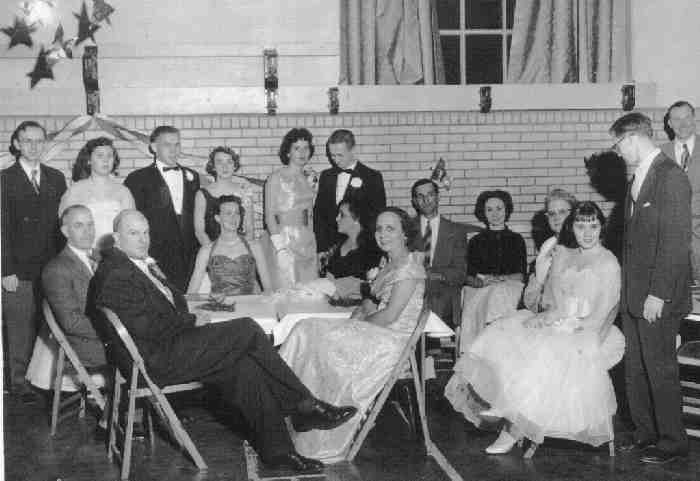 Like all school dances this 1956 the Senior Ball was in the high school gym. Several parents and teachers always chaperoned. Pictured above is a mix of students, teachers and parents.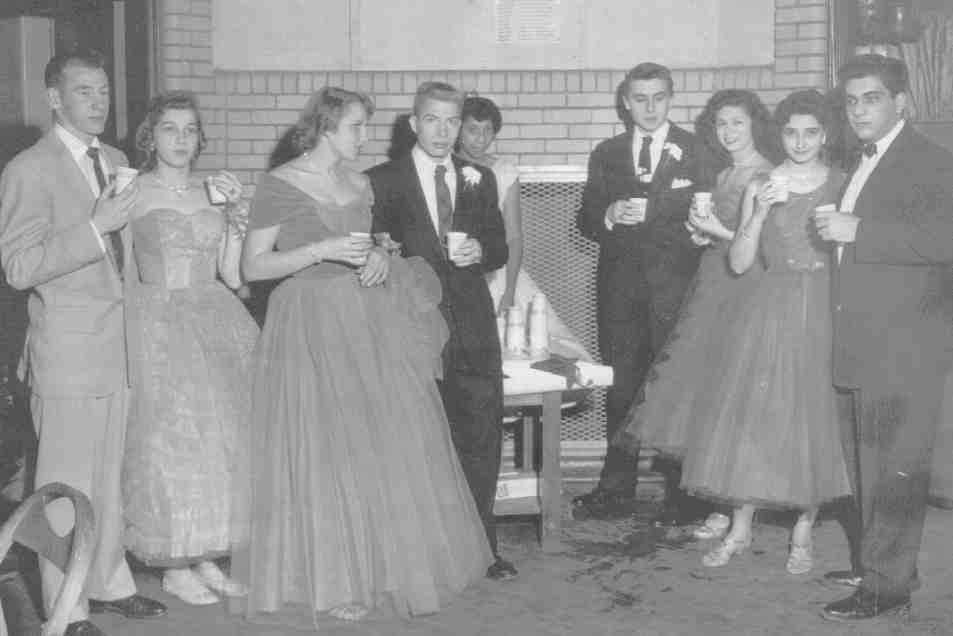 A group of WHS dancers pause at the refreshment table. One gets quite thirsty after all that dancing.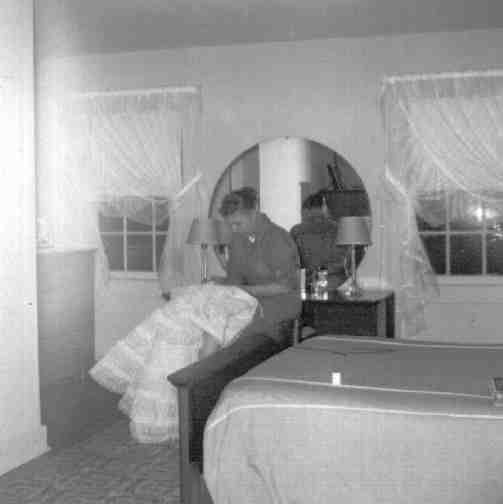 Last minute hem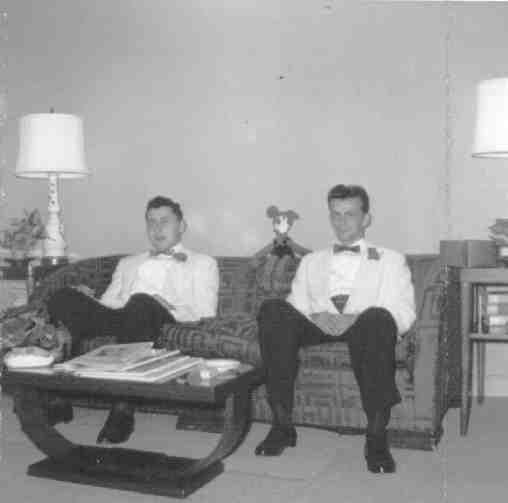 They'll be ready in a minute..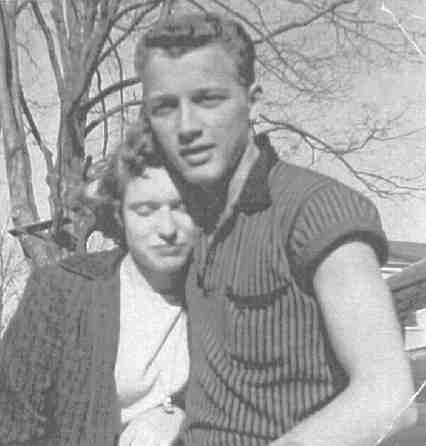 Arlene Jones and Ash Morgan, 1957