Previous Page





Add a comment * Click here to enter a comment

The History of Warwick by Marion E. Coats. The cover, shown here is a postcard image of Second Street, Warwick. The Catholic Church is at the left.

The book contains various historical postcards and a narrative history written in Marion's own hand.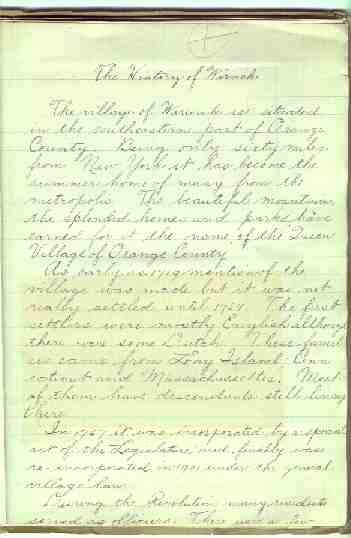 Click to view page 1
... from


Previous Page


Click to zoom in to larger photo
Orange County, NY in the 40s and 50s