Previous Page





Add a comment * Click here to enter a comment

The 1935 Wildcats. Sent in by Gloria VanDerhoof Lewis, by way of cousin Doris Decker Bertholf, wife of Stanley Bertholf. This photo, surely a collector's item, has the starting eleven of the 1935 WHS gridders in game formation. Included are such well known Warwick legends as Jim Rader, Bob Hall, Tom Shost - Coach, Frank "Mac" Veigh, Carl "Dutch" Staack - RT, Abe McCombs, (Captain) LB, Frank Krasniewicz - FB, Harry Henderson - LB, Bob Hann - RE, Ross Miller - RHB, Hank Lamoreaux - Asst. Coach, Jack Chamberlain - LT, Jack Kroh - LE
I love the uniforms, the helmets, the cars in the background. The school was brand new in 1935. Happy days for these young lads.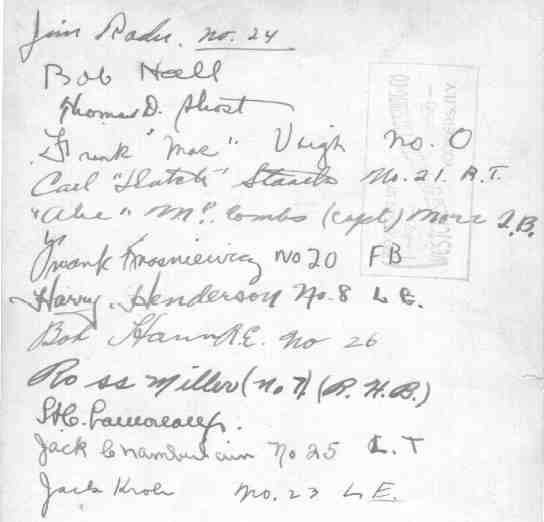 Click for team autographs
... from


Previous Page


Click to zoom in to larger photo
Orange County, NY in the 40s and 50s