Previous Page





Add a comment * Click here to enter a comment

Someone said once that it is easy to be pretty when you're young. I guess so, but this photo of Betty Lou Gray seems especially so.
&nbsp &nbsp Betty Lou gave this HS yearbook photo of her to Sue Heiblim. I would guess that the date is circa 1953.
&nbsp &nbsp As pretty as the picture is, it was the inscription on the back that brought back so many memories for me, of our town in the early fifties.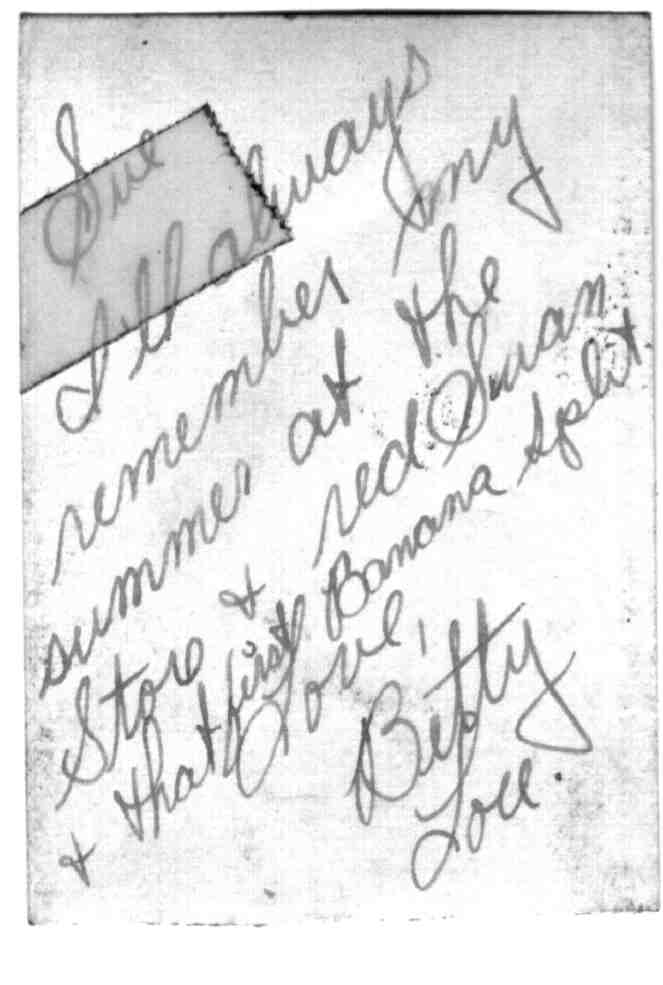 Click to see inscription on back
... from


Previous Page


Click to zoom in to larger photo
Orange County, NY in the 40s and 50s