Previous Page





Add a comment * Click here to enter a comment

To see Comments, click below:
by &nbsp Bob &nbsp Fry - "I remeber those recitals ..."

Edna Ott Barlow sent in this program from a 1949 Warwick Musical recital
She writes:
Look what I found! Almost all of the names are familiar to me. I took piano lessons from Mrs. Holmes on South Street while attending Hamilton Avenue Grade School and I remember walking to her house every week for the lessons.
&nbsp &nbsp How terrified I was at those recitals, getting up on stage. Do any others listed on this program remember those days so long ago?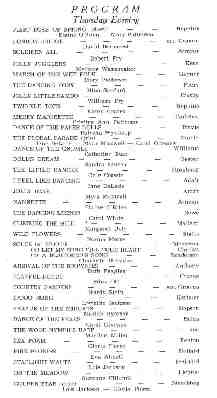 Click to view details Page 1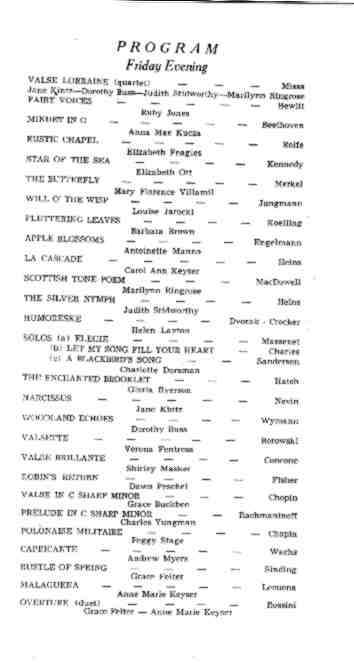 Click to view details Page 2
... from


Previous Page


Click to zoom in to larger photo
Orange County, NY in the 40s and 50s