Previous Page





Add a comment * Click here to enter a comment

To see Comments, click below:
by &nbsp John &nbsp Baird - "sitting: Shari Cohen Kneeling"

Warwick Girl Scouts in front of the Village Hall, circa 1954

Bob Schmick writes:

I believe my grandmother "Mrs. Paul W. Miller (Emma)" was the Girl Scout leader for Troop 6 of Warwick. She is the adult with the glasses depicted in most of the pics, although in one she is missing ( having taken the pic). The dates were written on the backs of these photos. My mother, Cheryl Schmick (nee Miller), is the first kneeling from the right side in front of the old Village Hall which was the originally the Dutch Reformed Church moved from the present site of the stone church on Maple ( or is it Colonial?).

What are the girl's names???

another look ..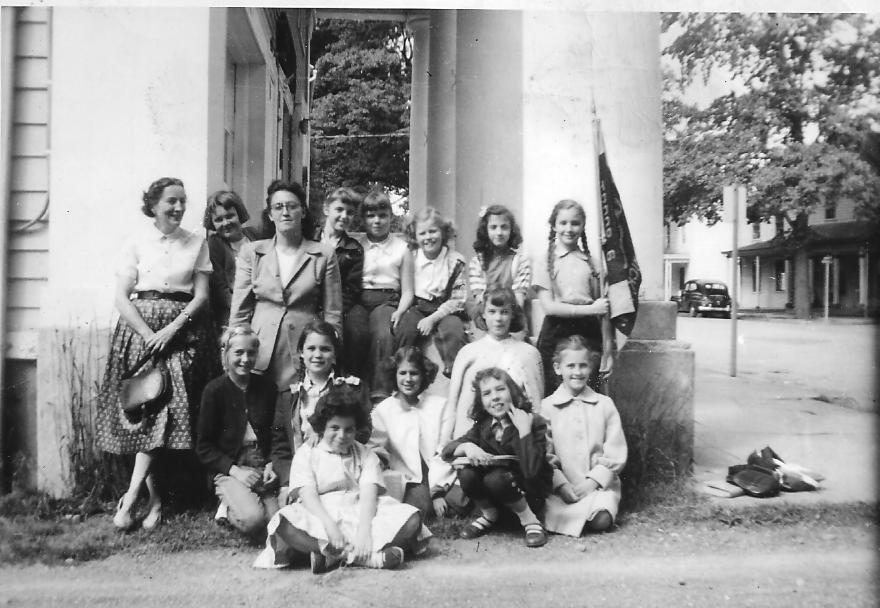 ... from Robert Schmick, WVHS 1981


Previous Page


Click to zoom in to larger photo
Orange, NY in the 40s and 50s