Previous Page





Add a comment * Click here to enter a comment

Class of 52's recent reunion

I believe that is George Feldner at the mike in the upper left. Probably just wanted to clear up a few loose ends re. that fundamental theorem. Let's see. Lines perpendicular to the same line are .. What? Perpendicular? Eh .. Parallel?

Upper right is Ralph Gurda, looking something like a class of '75 grad.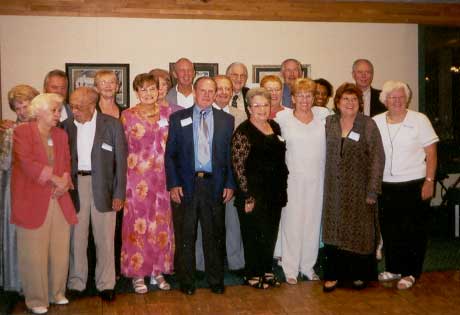 Click for large group photo



The group photo is a bit blurred when blown up. That's why you can't see any wrinkles. ... from




Previous Page


Click to zoom in to larger photo
Orange County, NY in the 40s and 50s