Previous Page





Add a comment * Click here to enter a comment

This photo on the right was sent in by Doug Barberio, who commented on the other L&H RR picture from Shirley O'Brien (see below).

Doug writes:
The Picture that you have on your page of an L&HR 4-8-2 number 11 (below). I believe is actually at Burnside. If you look to the left of the train you will see BX interlocking Tower that protects the O&W & L&HR traffic.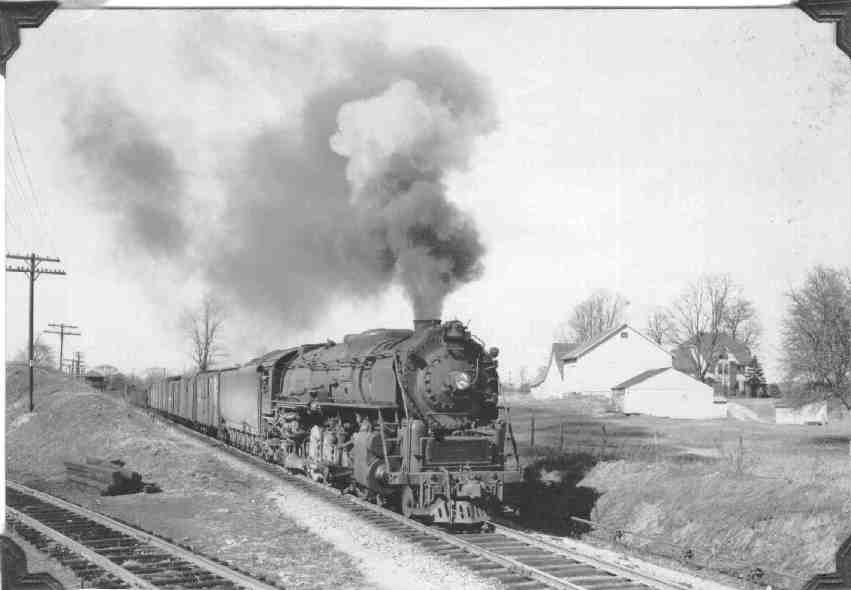 Click for photo



Attached is a photograph from the late Robert Collins with 2-8-0 90 EastBound crossing Pelton Rd and entering the L&HR yards on 10/13/40.

You should email Marty Feldner at feldner@warwick.net for additional L&HR information. He has a website :
http://LHR.railfan.net
Additional information on line at http://www.gingerb.com/. They have a number of photographs on the L&HR as well.

Thanks Doug ... from




Previous Page


Click to zoom in to larger photo
Orange, NY in the 40s and 50s