Previous Page





Add a comment * Click here to enter a comment

To see Comments, click below:
by &nbsp Fatimata (Belinda) &nbsp Benton-maiden name - "Please have Sally contact ..."

Betty Stark and Sally Taylor in a "pre-prom" portrait, circa 1956. Looks to be Christmas season, judging from the cards on the mantel.

&nbsp &nbsp Below, .. I am told (by husband Bill), is the only picture in existence, of Sally Taylor with long hair. Doubtless, it would bring a large sum at auction, but we're not selling.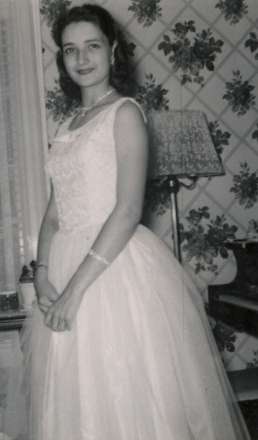 ... from Sally


Previous Page


Click to zoom in to larger photo
Orange County, NY in the 40s and 50s