Previous Page





Add a comment * Click here to enter a comment

Sometime in the fall of 1957 the Goshen football team sent this card to the Warwick coaches as a get well wish for several of our injured players (Eddie Winchester, Donnie Bainbridge, and Bruce Bell I believe). It's signed by many of the those great GHS athletes of the late 1950s. Somehow I ended up with it and just recently found it in a box of old photos. Glad I saved it, especially since - I'm sure - some of these autographs must be valuable today.

Just looking at the names, kindles fond memories.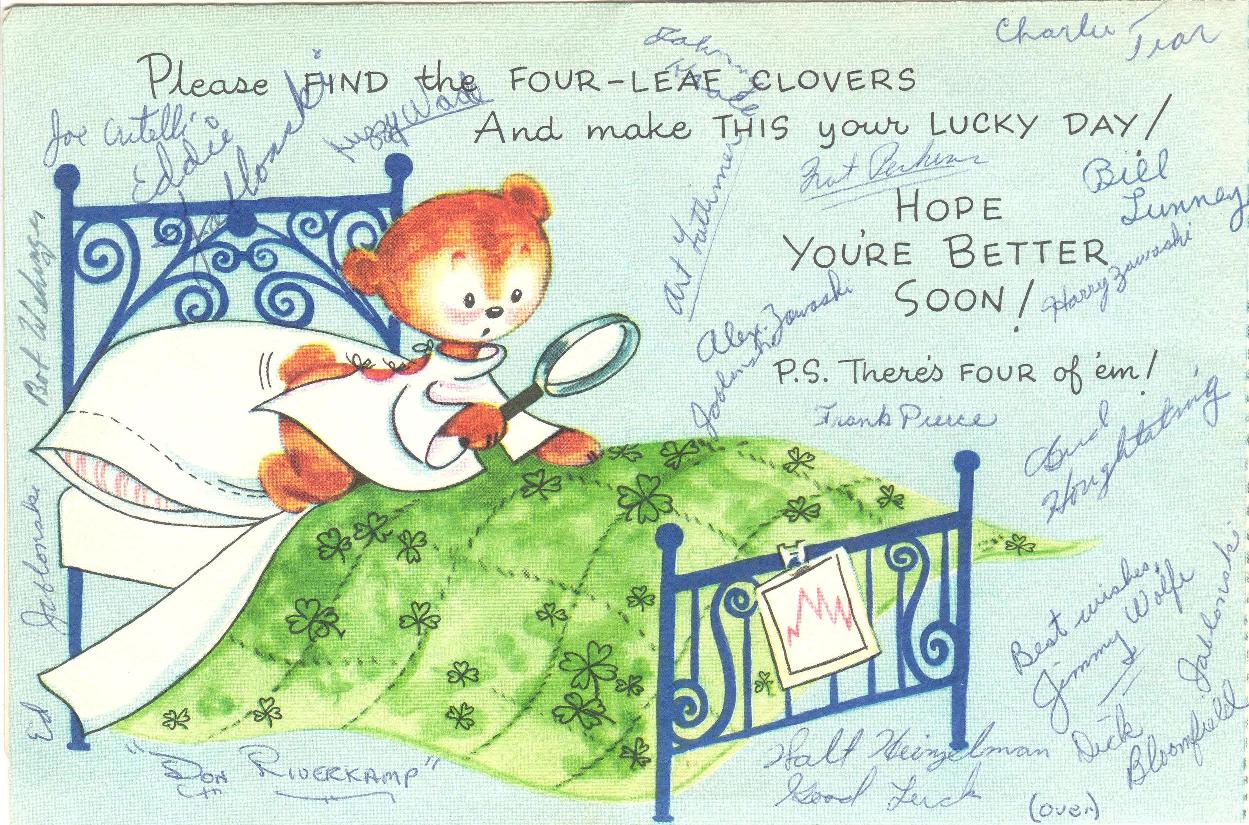 Click to see inside of card ... from




Previous Page


Click to zoom in to larger photo
Orange County, NY in the 40s and 50s